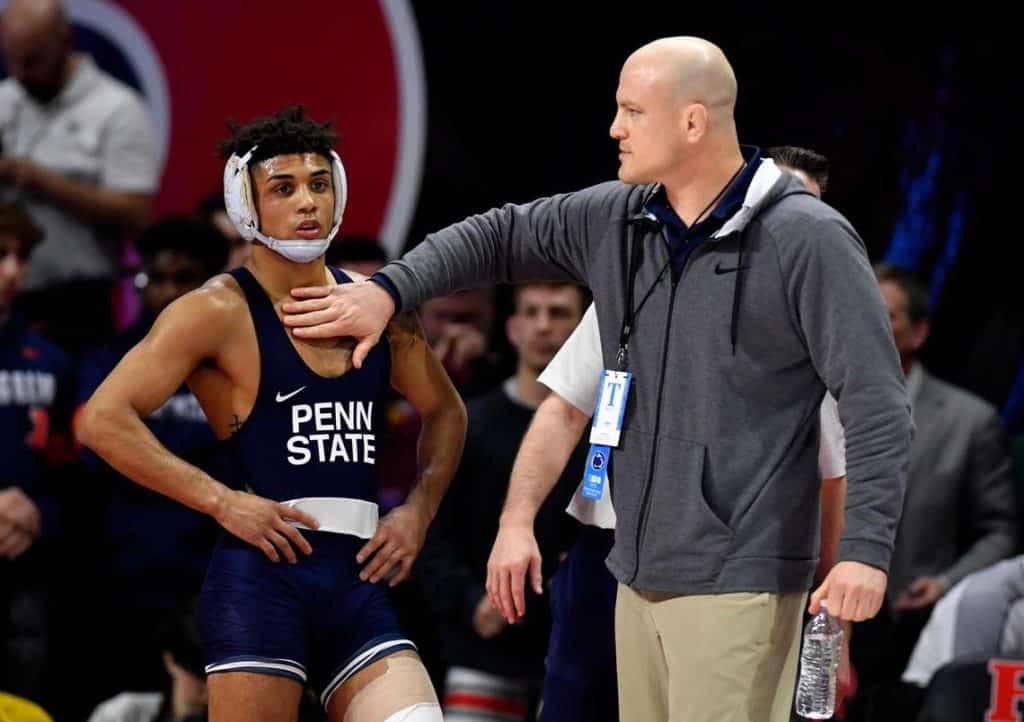 Are you a young promising wrestler who wants to compete in college and are researching ways to attain a scholarship so you aren't loaded with college debt when you graduate? Well you are in luck we will breakdown the ways you can increase your shot of earning a scholarship.
How To Get A Wrestling Scholarship?
To get a wrestling scholarship you should compete in national tournaments, win matches against nationally ranked competition, form relationships with college programs through attending university linked clubs and camps. Target less well known schools and look at NAIA and Division II programs.
What Tournaments Should I Compete In To Get Noticed By College Wrestling Coaches?
To get noticed by college wrestling coaches you need to compete in national level tournaments. The toughest tournaments include national freestyle team trials, Fargo, Beast Of The East, Super32 and Ironman. If you place at any of those tournaments college coaches will be calling.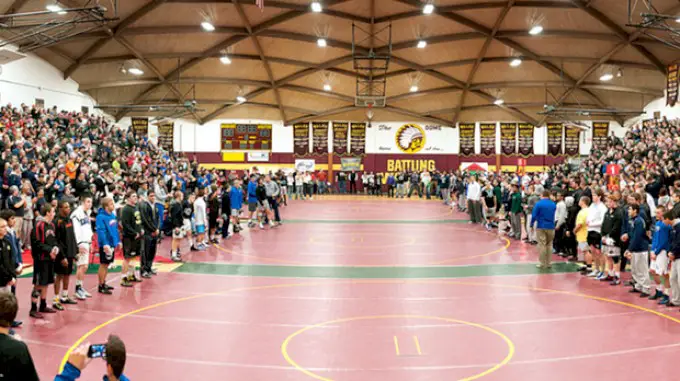 It goes without saying that if you want to win a wrestling scholarship you need to be a good wrestler. However, there are a lot of good wrestlers who don't showcase their abilities as they only compete locally.
This can make it hard for them to win scholarships because college coaches don't know how good they are and are less likely to recruit them compared to kids who have wins over nationally ranked competition.
If you are a high school wrestling the absolute best way to get on the radar of college coaches and put yourself in a great position to win a scholarship is to compete at the toughest national competitions.
This allows you to show college coaches how you stack up against the best talent in the nation. If you can rack up some wins on wrestlers they were looking to recruit you then can leapfrog those wrestlers and have the coaches focus their attention on signing you.
There are so many different national  high school wrestling competitions out there that it can become confusing which tournaments you should attend.
Here are the toughest high school tournaments in the US:
Cadet Freestyle World Team Trials – This is the hardest high school wrestling tournament in the US. Wrestlers compete for the right to represent America in international competitions such as the World Championships. If you make a freestyle world team you can almost guarantee you will receive a scholarship offer from a big time Division 1 program. Former cadet world team members include Gable Stevenson, Aaron Brooks, AJ Ferrari, Mark Hall and Yiani Diakomihalis.
Ironman – The Ironman started in 1994 with just 15 teams. This tournament has exploded in popularity over the years with currently 120 teams competing for the trophy. The Ironman consistently attracts the best teams from the best wrestling states in the US such as Ohio, New Jersey, New York and wrestling mecca Pennsylvania. Over the years wrestling legends such as Zahid Valencia, Ed Ruth, Kyle Snyder and David Taylor have all won Ironman titles.
Beast Of The East – Beast Of The East was started by Vic Leonard after the University of Delaware dropped wrestling from its program. Leonard wanted to showcase Delaware wrestling. What started out as a humble tournament has turned into one of the toughest in the country. Powerhouse teams who are always ranked in the top 5 nationally such as Blair Academy, Wyoming Seminary and St. Edwards are always in attendance. 
If you are a young wrestler looking to win a scholarship then you need to be competing in these tough tournaments. By racking up a few wins you can quickly find yourself getting calls and messages from college wrestling coaches.
How To Form Relationships With College Coaches To Get A Wrestling Scholarship?
To form relationships with college wrestling coaches you should attend university run wrestling camps and train at university linked clubs. You can also contact coaches by email or ring them.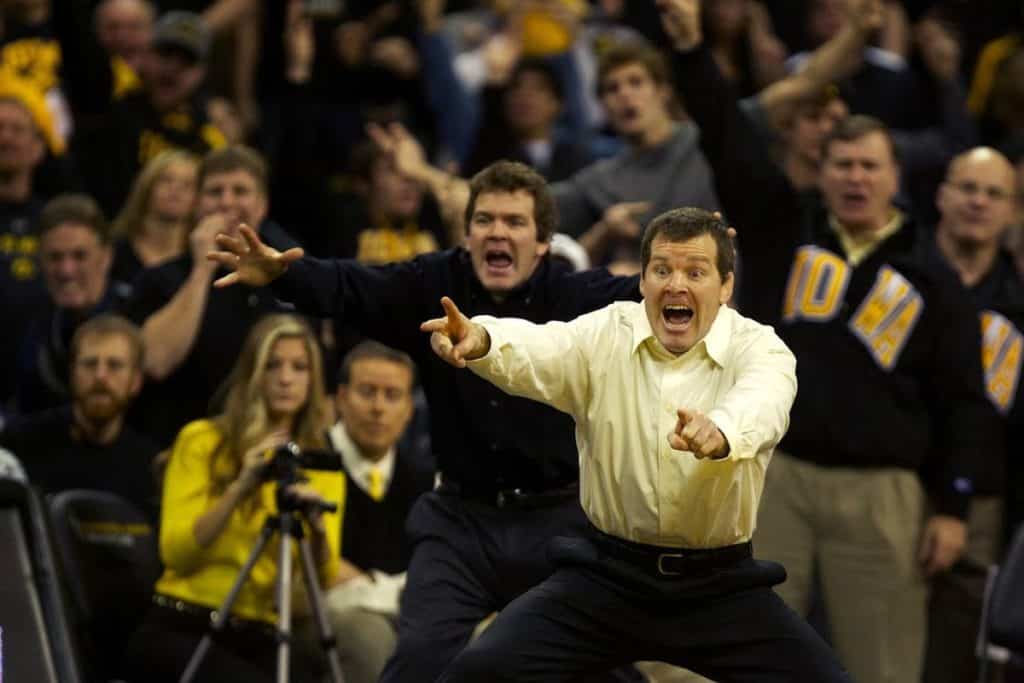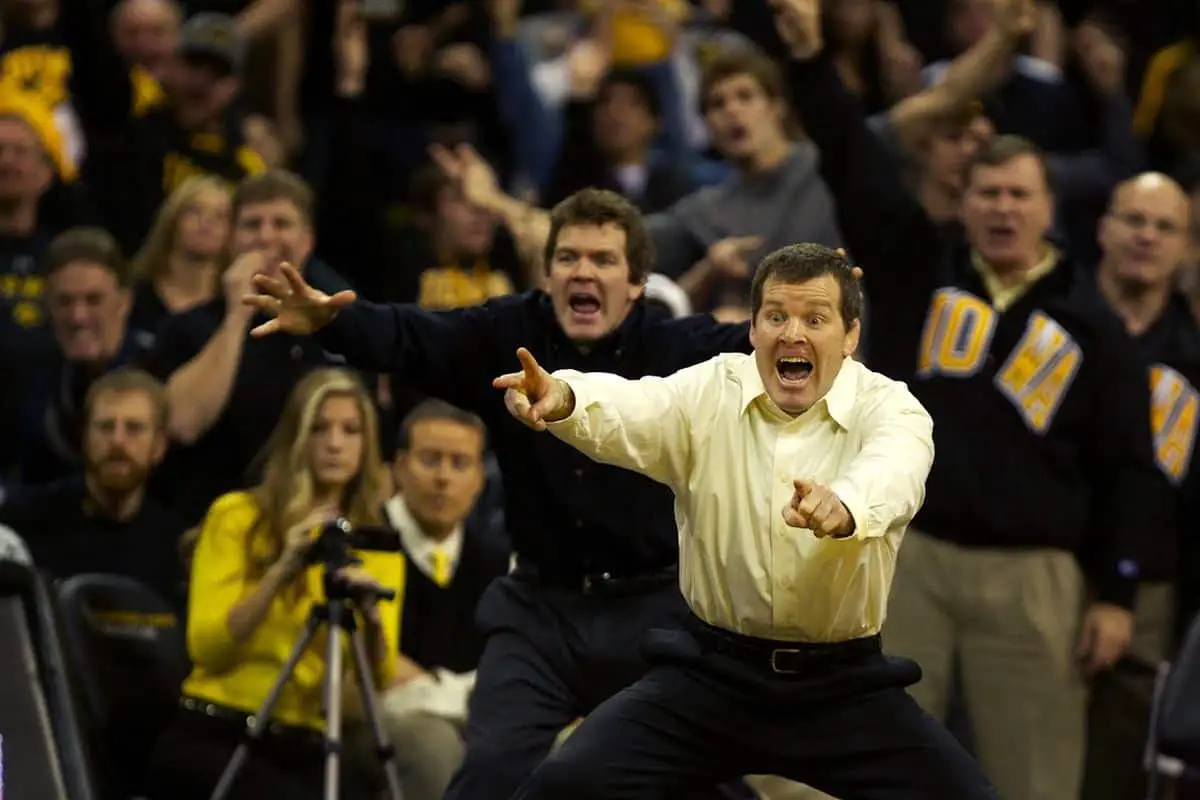 College wrestling coaches are much more likely to recruit wrestlers they have a relationship with. College coaches want to get to know a wrestler before they offer them a scholarship. Wrestling results and videos do not tell a coach whether or not the athlete is going to be a good fit for the program.
 Forming a relationship with a college wrestling coach may sound difficult but it is actually pretty simple. College wrestling programs regularly hold wrestling camps and are a must attend if you are looking to win a scholarship. During these camps you have the opportunity to meet current wrestlers and the coaching staff. You also have the opportunity to showcase your skills. 
When interacting with the coaching staff make sure you let them know you are interested in attending the school, let them know a little bit about yourself and ask them questions about the program. College wrestling coaches are more likely to recruit a wrestler who they feel is a great fit for their program but may not have all the skills yet than a top tier talent who is not going to gel with the staff and teammates.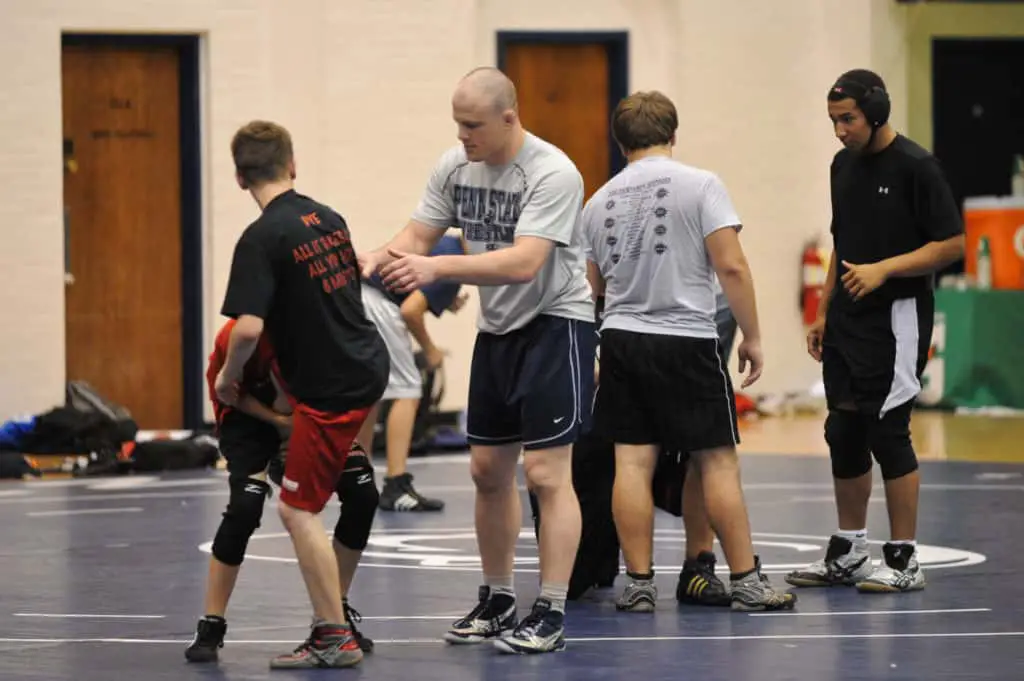 Regularly training at a wrestling club that has links to a university is also a great way to get on a coach's radar. There are often wrestling clubs which are run by former star college wrestlers that act as feeding programs to the local college. If you can train there and showcase your skills the coach of the club may reach out to the college coach and put in a good word for you. This can carry serious weight particularly if the two coaches have a close relationship.
Another way to connect with college coaches is to just email them. You can introduce yourself and schedule a time for a phone call. You can use this phone call to ask questions and sell yourself to the coach.
Is It Easier To Get A Wrestling Scholarship At A Division II Or NAIA School?
It is easier to get a wrestling scholarship at a Division II or NAIA school. These schools are not as competitive or prestigious as Division I schools and therefore do not attract the best wrestling talent in the US.
A strategy you can use to win a wrestling scholarship is to target less competitive wrestling schools. Getting a scholarship at a powerhouse Division I program such as Oklahoma State, Iowa or Penn State is going to be extremely difficult. Unless you are top 10 in the nation in your weight class you face an uphill battle.
Instead of going after those major schools that every wrestler is looking at attending you can search for diamond in the rough programs. There are lots of colleges that have high level wrestling programs but don't attract top tier talent because they are a Division II or  NAIA school. 
By targeting these schools you can give yourself a much better chance of attending college on a scholarship as you won't be competing against state champions and national tournament placeholders. Instead you will be up against state qualifiers and nationally unranked wrestlers.
Here are the top 5 Division II Wrestling College Teams:
St Cloud State
Neb-Kearney 
Lindenwood 
West Liberty
McKendree
Here are the top 5 NAIA Wrestling College Teams:
Life
Grand View
Lindsey Wilson
Indiana Tech
Cumberland
You should consider reaching out to these schools if you want increase your chance of earning a wrestling scholarship.
Conclusion
Winning a wrestling scholarship is not easy especially when there are limited spots and so many hungry wrestlers in contention. However, you can significantly increase your chance of earning a wrestling scholarship by competing in national tournaments and beating highly ranked wrestlers. 
You can also form relationships with college coaches by training at university linked clubs and attending college camps. Finally you can target less competitive schools such as Division II and NAIA programs that don't attract elite talent but still offer scholarships.