Unfortunately, if you want to wrestle in high school you will have to wear headgear. It is mandatory in all states that high school wrestlers must wear headgear when competing and training in folkstyle. However if you compete in freestyle or Greco Roman tournaments you do not have to wear head gear.
The reason that headgear become compulsory in high school wrestling is because parents started complaining about their children getting cauliflower ear. Cauliflower ear is a permanent deformity and parents weren't too happy when their sons were coming home from wrestling with mangled ears. To reduce the risk of cauliflower ear every high school now has to wear headgear.
Headgear is annoying to wear and can move when training, not to mention it can cause you to overheat. To ensure you are comfortable when wrestling buy a headgear that fits and has a chin strap to keep it secure. The best headgear for high school wrestlers is the Cliff Keen signature head gear.
Pros Of Cliff Keen Signature Headgear
Easy to clean
Classic design
Stays in place
Comfortable chin strap
Lightweight and cool
Very durable
Cons Of Cliff Keen Signature Headgear
Strap may wear out after frequent use
Clasp is difficult to undo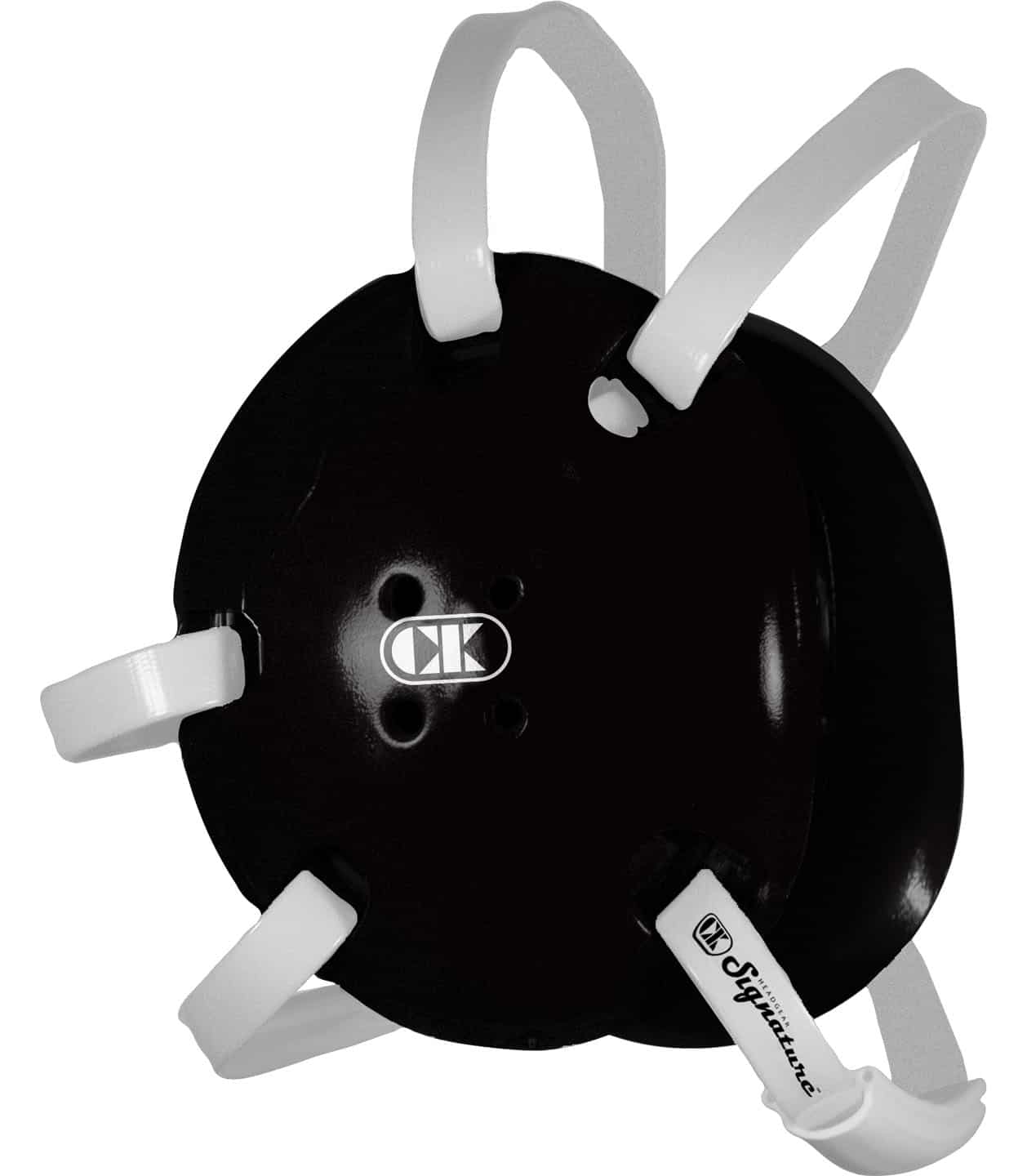 Do You Have To Wear A Mouthguard In High School Wrestling?
Mouthguards are not compulsory for high school wrestling. However, as wrestling is a combat sport and injuries to the mouth and teeth do occur it is recommended you wear a mouthguard.
Do you really want to lose a tooth or spend thousands of dollars at the dentist because you were struck in the mouth by a wayward elbow, knee or you slammed your face into an opponent's hip?
Dental injuries regularly occur in high school wrestling, to protect yourself you should always wear a mouthguard. This includes in competition and during training.
Wearing a mouthguard is slightly annoying at the beginning but before long you don't even realize you are wearing it. Trust us wearing a mouthguard is lot less annoying then having your teeth replaced by a dentist!