You may have someone's birthday coming up or Christmas might be right around the corner. You know they like BJJ but aren't too sure what a suitable BJJ relatable gift is. Don't worry we have a few ideas for you.
What to get someone who likes Brazilian Jiu Jitsu (BJJ)? The best BJJ gifts are ones that the person needs or will use a lot. The most common gifts include Gis, rash guards, spats, shorts, clothing, mouth guard, instructional dvds, private lessons with a coach, training camp trip or tickets to a BJJ competition. You can't go wrong with any of these gifts as anyone who trains BJJ will appreciate them and they can be adapted to accommodate any budget.
Gis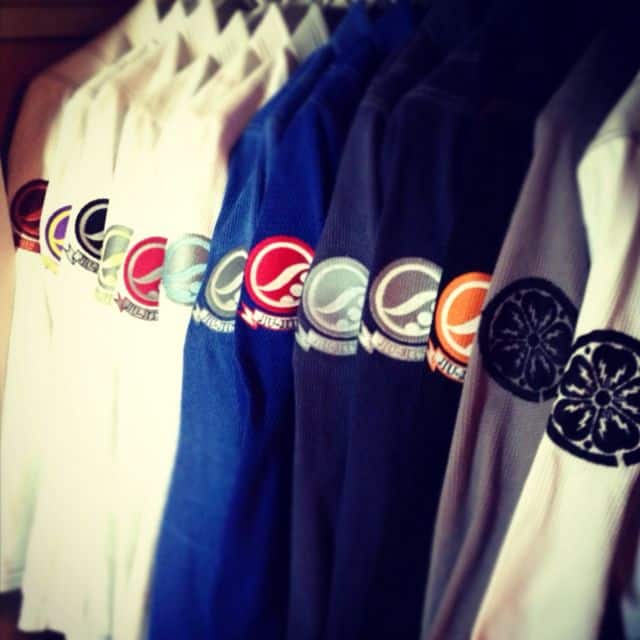 Gis are kimonos that people wear while training BJJ. They are a necessity to train Gi Brazilian Jiu Jitsu. They typically come in White or Blue but now more and more companies are creating different coloured Gis. Before you buy a non traditional coloured Gi make sure you check if the gym allows them as some gyms are strict on uniform policy. Gis typically range in price from $50-$300 depending on the brand, material and where they were made. Many BJJ practitioners are addicted to buying Gis. I know many people who have closets filled with Gis. So don't worry if your friend or loved one already has a couple no self respecting BJJ practitioner would turn down a nice new Gi. As Gis are a requirement for training BJJ a new gi is sure to be an appreciated Christmas or birthday gift.
Rash Guards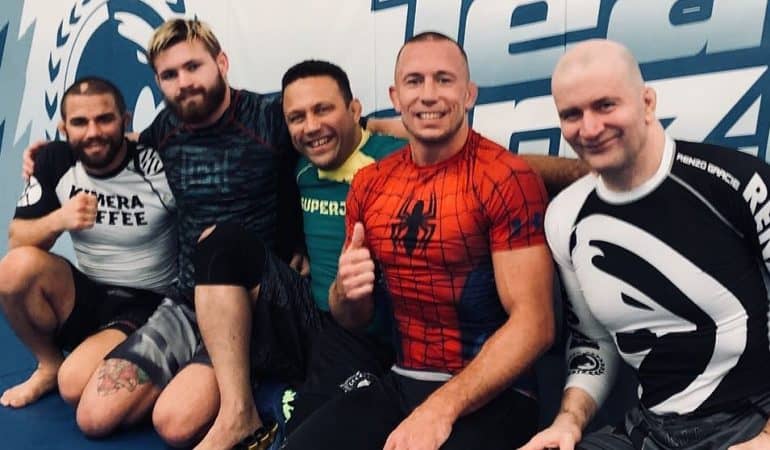 Rash guards are tight fitting stretchy shirts usually made of spandex or polyester. Most people opt to train BJJ in rash guards because the material protects the skin from rashes and they stop people from getting their fingers and toes stuck which can happen with normal loose fitting cotton t-shirts. Many gyms actually mandate that students wear rash guards during training.
There are many different options based on your budget and the designs you like. Rash guards usually range in price from $20-$70.
Rash guards are a great birthday or Christmas gift for BJJ because you can be guaranteed that the person you buy it for will wear it due to its functionality and necessity.
If you are looking for a Christmas themed gift, many companies produce funny Christmas inspired rash guard designs.
Spats
Spats like rash guards are tight fitting and usually made of spandex or polyester but are worn on the legs. They are similar to tights. Spats are usually optional to wear at BJJ but they are very popular as they protect the skin and feel comfortable to train in. 
Spats come in many different designs and colours with most opting for plain black but if you know someone a bit more adventurous consider going for one of the more interesting designs you can find out there. 
Spats typically range in price from $30-$100. If you are worried that the person you are buying them for wouldn't wear them due to their revealing nature, don't worry many people opt to wear them under their gi pants or wear shorts over them.
Shorts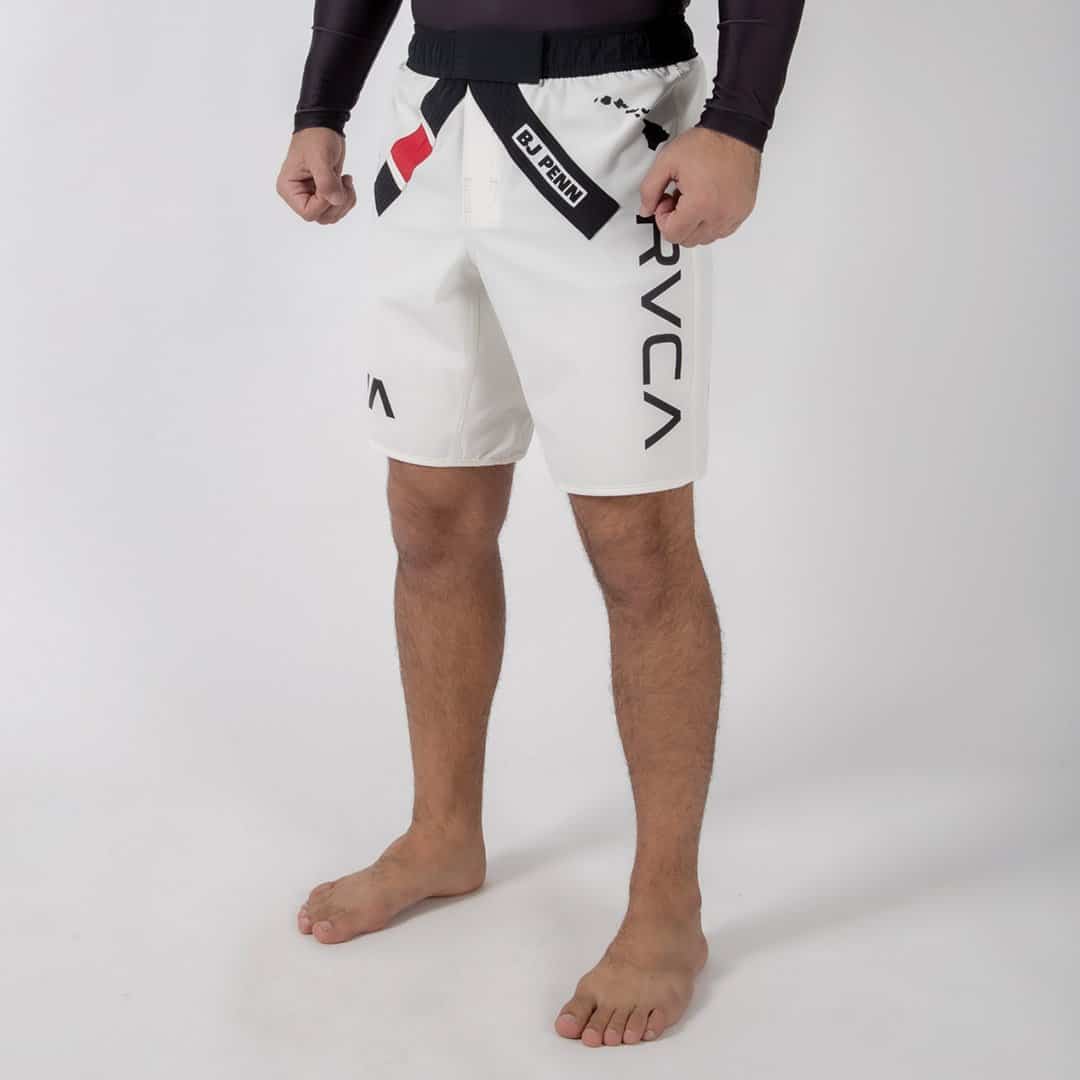 In BJJ shorts similar to board shorts, like the ones you would see people wearing at the beach have become very popular. This may be due to BJJ origin's in Brazil and the love of surfing that many of the founders of BJJ have. There many brands and designs to choose from flaming skulls to cute cats depending on the personality of the person you are buying for. You won't be stuck for lack of options. BJJ shorts typically range in price from $30-$70.
Clothing 
A BJJ inspired piece of clothing is always a great birthday or Christmas gift. Most BJJ companies produce a streetline of clothing ranging from socks to hats to t-shirts. You can't go wrong buying a cool BJJ inspired hoodie or t-shirt for someone who enjoys Brazilian Jiu Jitsu.
Mouthguard
Mouthguards are a vital piece of equipment in BJJ. Contact with the mouth and teeth can happen in a contact sport where people are moving their limbs at a rapid speed. The consequence of receiving a blow to the teeth can be a lot of money, pain and lost training time. This can be avoided by purchasing a high quality mouth guard. I would recommend getting one made at the dentist but mouth guards bought from a store are still good and will protect you and be comfortable enough to use regularly. The use of a mouth guard in BJJ comes down to personal preference but if you know someone who trains BJJ and doesn't use one maybe by buying them a mouth guard you can help them save their teeth.
Instructional DVDs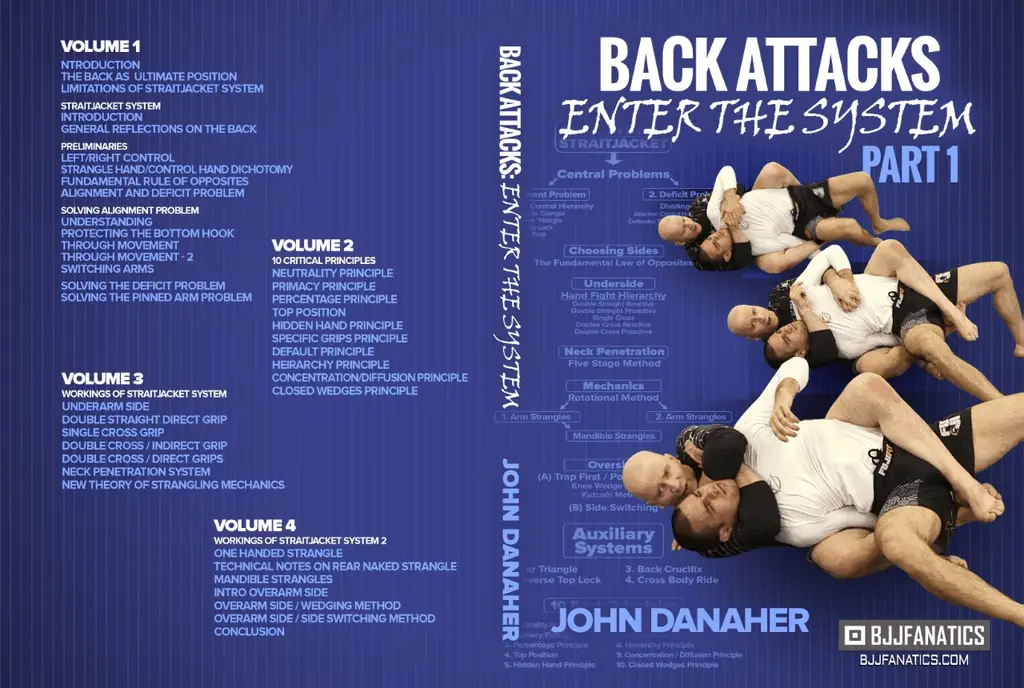 Instructional DVDs are an excelled BJJ gift. They can help improve someone's BJJ knowledge and technique. The most popular current series are by John Danaher and Gordon Ryan.They can be a bit pricier than typical DVDs however any BJJ enthusiast would be very happy to get their hands on those DVDs.
Private Lessons
Private lessons are a great birthday or Christmas BJJ gift. People who like BJJ love improving, learning new techniques and correcting their mistakes. Private lessons are a great way to achieve this. In a private lesson an instructor will show the student some new techniques and help fix any existing problems the student may have. Private lessons typically range in price from $50-$200 an hour depending on the experience level of the instructor. If you are considering more than one ask the instructor if they have deals as many would be willing to offer a discount.
Training Camp Trip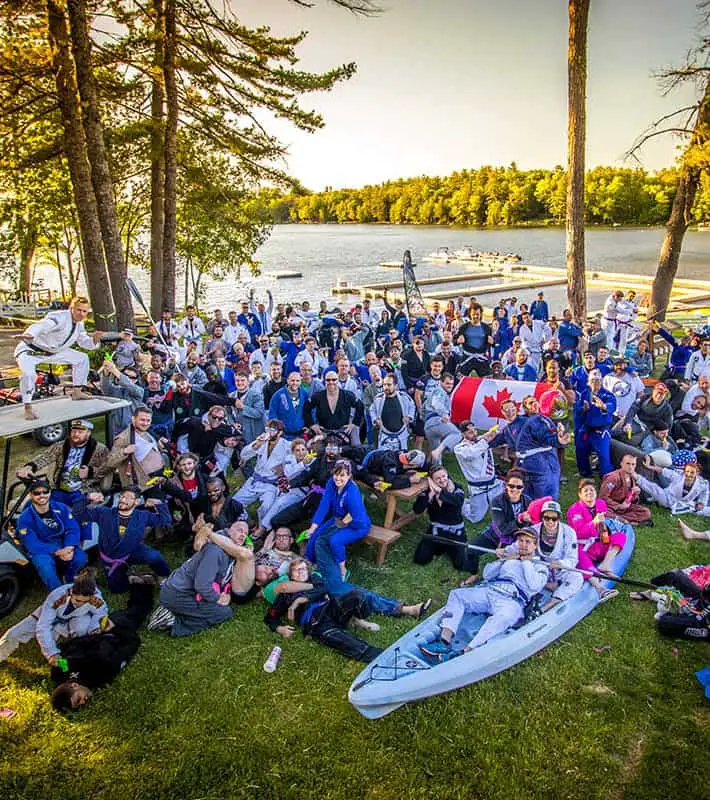 If you have a bit of a higher budget to play around and you know someone who really likes BJJ consider gifting them a training camp trip. There are a number of different Brazilian Jiu Jitsu training camps held around the world each year. The camps involve BJJ enthusiasts gathering at a specific location and all living and training together. Typically they run from between 5-14 days. The camps involve classes running all day everyday allowing someone to train as much as they want. The camps usually involve some optional non BJJ activities as well such as sightseeing, eating the local food and exploring what the location has to offer such as surfing, hiking and skiing. You can find camps in Asia, Europe, America and South America. If you know someone serious about BJJ who also enjoys travelling this could be the perfect BJJ Christmas or birthday gift. I recommend checking out BJJ Globetrotters who hold camps around the world and throughout the year.
I have listed some top BJJ gift ideas. If you purchase any of the aforementioned gifts you are unlikely to disappoint. I'm sure they will be very appreciative of the extra effort you have gone to find a great gift relating to their slightly unusual hobby.