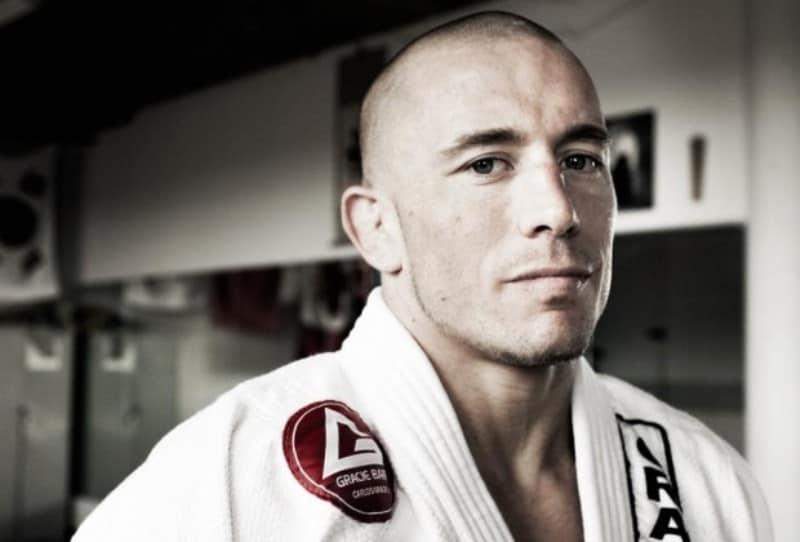 If you are just starting your BJJ journey in Canada you are going to want to know the price of your new hobby. However, very few gyms advertise their prices on their site and often won't tell you the cost over the phone. Don't worry we will breakdown the price of training Brazilian Jiu Jitsu in Canada.
How Much Does BJJ Cost In Canada?
The cost of BJJ in Canada is $100 to $150 per month for a standard unlimited membership. Private lessons cost between $50 to $100 per hour and seminars are $30 to $50.
If you want to train Jiu Jitsu in Canada a membership will cost at least $100 per month and max out around $150. If you are lucky you may find a cheap gym for $70.
The range of BJJ membership prices in Canada is based on:
Gym location – BJJ gyms located in big cities in Canada cost more than schools located in rural areas. Also Jiu Jitsu clubs in working class areas are often cheaper than schools in wealthy Canadian suburbs.
Number of classes – A gym that only has 3 classes a week is going to be cheaper than a school that multiple classes per day, 6 days a week.
Facilities – If you want to train at BJJ school in Canada that has a full weightlifting gym, nice changing rooms, a sauna and a huge mat space then you will have to pay extra. If you don't mind training at a no frills Jiu Jitsu club then you can save on the membership fees.
Coach – If your coach is a famous black belt with a strong competition record expect to pay extra. You can often a find a great deal on a BJJ school in Canada if you don't mind being coached by a no name purple or brown belt.
A standard BJJ membership will include:
Access to all BJJ classes – Gi, NoGi, competition, open mat, technique, ect.
Use of facilities – many gyms will have weightlifting and fitness equipment that you can use outside of class times
Access to change room and shower – you won't have to pay any extra to shower at your gym
Gradings – nearly all BJJ gyms will include gradings in your standard membership. You won't have to pay extra to receive your blue belt. Most gyms have not gone full McDojo yet.
How Much Are Private BJJ Classes In Canada?
BJJ private classes in Canada start at $50 per hour and can cost up to $100. You can receive a 10% to 20% discount by purchasing private lessons in bulk.
BJJ private lessons in Canada are not cheap, expect to pay at least $50 per hour. BJJ is a booming sport in Canada and the demand for high quality instruction currently outstrips the supply of knowledgeable coaches. This allows Canadian BJJ instructors to charge a pretty penny for their services.
The price of BJJ privates classes in Canada is based upon:
Location – BJJ private lessons cost more in big cities. If you live in Toronto or Montreal you will be paying more based on higher cost of living and higher salaries.
Coach – Your coach's belt level and reputation will influence how much your private lessons cost. If you want 1 on 1 instruction from a black belt world champion you will have to open your wallet pretty wide.
Your relationship with instructor – If you have formed a close relationship with your coach then you may be able to get mates rates and negotiate a nice little discount for yourself. If you are brand new to the gym expect to pay the full rate.
Tips for reducing the cost of private BJJ lessons in Canada:
Bring a buddy along – A great way to immediately half the cost a BJJ private lesson is to bring a friend along. Not only does this slash the price but it allows your coach to watch you perform the technique and critique any mistakes you are making.
Book a lesson with a lower belt – Brown and purple belts can provide expert instruction that can be super helpful to your BJJ game. If you are a white or blue belt you don't need privates from a black belt. Save your cash and book a lesson with an up and coming purple belt.
Buy in bulk – Most coaches will offer a 10% to 20% discount if you buy 10 or more private BJJ lessons. If you can't afford the upfront expense make a deal with your coach where you agree to book 1 private a week for 6 months. They will be willing to lower their standard rate.
Tell your coach your goals – If you have goals of being a world champion but you don't have the financial resources to purchase private BJJ lessons in Canada then be honest with your coach. Most coaches will be able to work out a deal with you, especially if they see potential in you becoming a professional one day. It is not uncommon for young Canadian BJJ athletes to help out around the gym or teach kids classes in exchange for free membership and private lessons
Make BJJ friends – If want access to cheap private BJJ classes in Canada the best way is to make friends with high level athletes. BJJ athletes are known for being generous with their time and genuinely enjoy teaching the martial art to other practitioners. Most guys will have no problem giving you super discounted or even completely free privates.
Conclusion
Brazilian Jiu Jitsu is not the cheapest sport. If you want to train BJJ in Canada then a membership will cost you between $100 and $150 per month. If you want to take private lessons then expect to pay between $50 and $100 per hour. And seminars cost between $30 and $50 for a 2 to 4 hour group session.
If you want to save money on BJJ in Canada then find a gym:
In a cheaper part of town
Only has a few classes a week
Has basic facilities
Does not have a famous coach or black belt instructors