Judo and wrestling are both forms of grappling. The two sports share many similarities. In both Judo and wrestling the goal is control your opponent through the use of grappling techniques. Takedowns score points and pins can be used to win matches. However, there are some key differences between the two arts which we will explore throughout this article.
What Is The Difference Between Judo And Wrestling?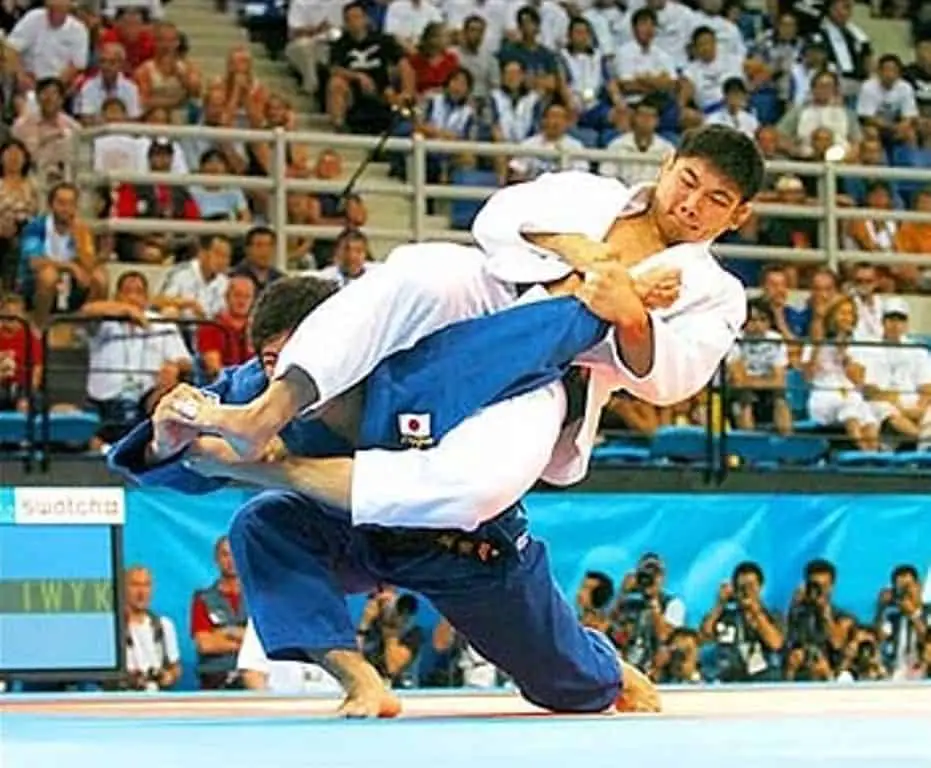 What is the difference between Judo and wrestling? In Judo athletes wear a Gi (Kimono jacket) and grip the Gi to perform takedowns. In wrestling athletes wear a singlet and are prohibited from grabbing clothing. In Judo leg attacks are prohibited while submissions are legal. In wrestling leg attacks are the most popular takedown while submissions are explicitly prohibited. 
Key Differences Between Judo And Wrestling
Submissions – Banned in wrestling, allowed in Judo, the most popular submission in Judo is an armbar
Uniform – Wrestlers wear a singlet which they can not grab, Judokas wear a Gi which they grab to perform takedowns
Leg attacks – Most popular form of takedown in wrestling, banned in Judo
Pins – Both wrestlers and Judokas can win match via pin, wrestlers win via 2-3 second pin, Judokas win via 20 second pin
Stance – Wrestlers stand in a crouched low stance, a wrestler typically will be able to touch the ground at all times, A Judoka stands with a straight back in an upright stance, a bent over stance is illegal in Judo and is often used to stall as performing throws on a crouched opponent is very difficult
Takedown scoring – In Judo an athlete can instantly win a match by throwing their opponent to their back, in wrestling this same move will result in points being scored
Ground Grappling – In wrestling an athlete will attempt to turn his opponent to his back and secure a pin, back exposure scores points while a pin wins a wrestler the match, in Judo on the ground athletes will attempt submissions and pins, pins can only occur if a Judoka is not entangled in his opponent's legs and there are no back exposure points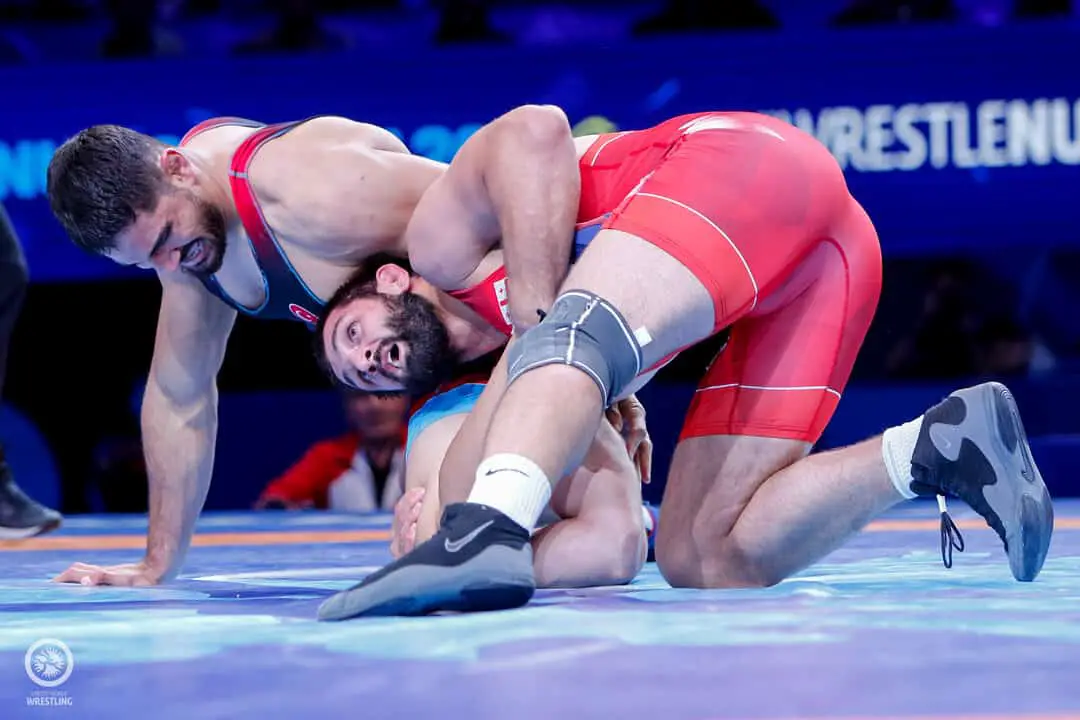 Is Judo Better Than Wrestling?
Is Judo better than wrestling? Judo is better than wrestling for self defense. Judo is better than wrestling if you are looking for spiritual development and a lifelong hobby as there are more options to continue practicing Judo as an adult. However, wrestling is better than Judo if your goal is to compete in MMA and become a UFC champion.
Is Judo Harder Than Wrestling?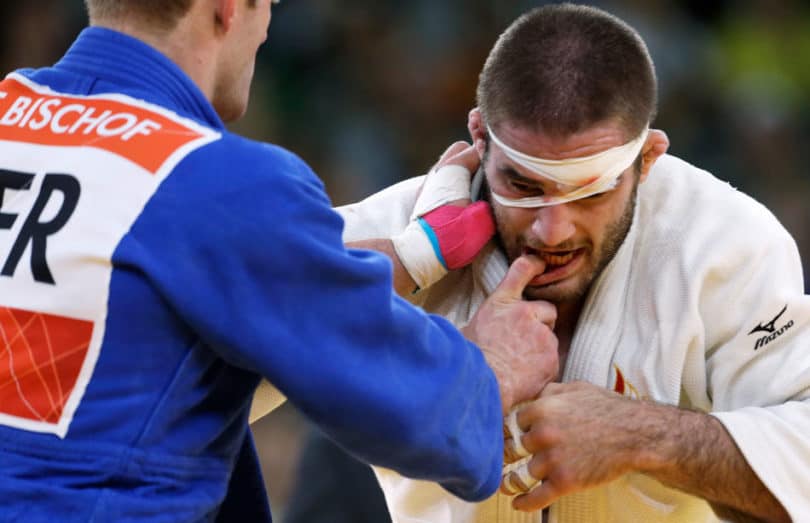 Is Judo harder than wrestling? Judo is harder to learn than wrestling as Judo throws are difficult for beginners to grasp whereas wrestling takedowns such as double legs are easier to learn. The different grips used in Judo are also more complex than wrestling. However, both Judo and wrestling are difficult sports and becoming a world champion in either is an amazing accomplishment.  
Is Judo Or Wrestling Better For MMA?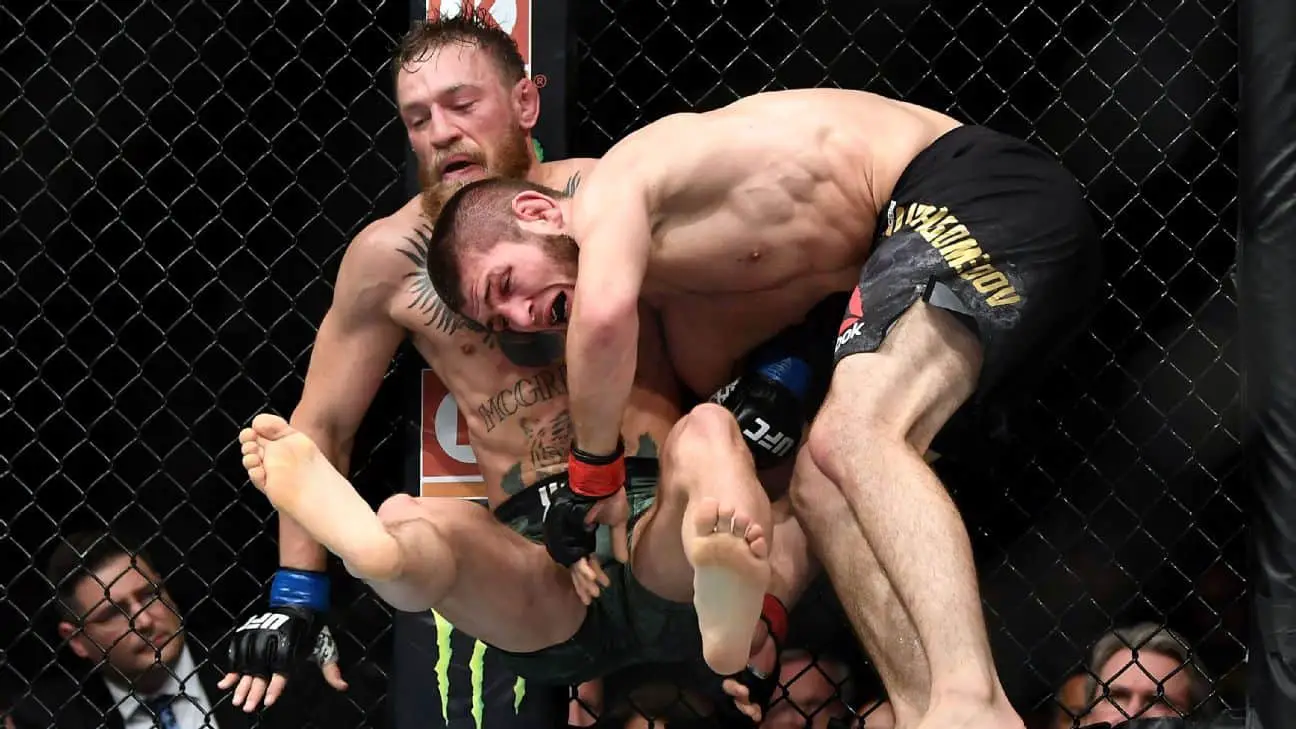 is Judo or wrestling better for MMA? Wrestling is better for MMA than Judo. The most effective takedowns in MMA are single and double leg attacks which wrestlers are experts at. These techniques are banned in Judo. In MMA there is no clothing to grab which wrestlers are use to so they do not have to adjust their techniques while it can be a hard transition for Judokas who are use to grabbing the Gi.
Why Is Wrestling Better For MMA Than Judo?
Leg attacks – The most effective takedowns in UFC are leg attacks, in particular double and single leg attacks, these are also the most common takedowns in wrestling, wrestlers train these techniques for hours everyday and are experts at finishing these techniques from all different scenarios, leg attacks are banned in Judo, Judokas do not train how to finish or defend against them which makes wrestlers more likely to successfully defend and finish takedowns in MMA than Judokas
Uniform – In MMA athletes compete shirtless and wear shorts, athletes are prohibited from grabbing the shorts, wrestlers wear a singlet and are banned from grabbing it during a match, wrestlers are use to having to rely on underhooks, headlocks and body locks to control an opponent, on the other hand Judokas wear a jacket which they heavily rely on to complete their takedowns, it can be difficult for Judokas to adjust their technique without a jacket to grab hold of
Riding  – In MMA holding your opponent down and throwing strikes is an effective way to win a fight, wrestlers practice holding down other wrestlers in what is known as riding, Judo does not have this concept
Control – In MMA scoring a takedown is not enough, you have to maintain control over your opponent because if you don't your opponent may submit you, reverse you or stand back up, wrestlers are use to maintaining control throughout their takedowns because if they lose control after the takedown they can give up reversal points or be pinned, however in Judo you often see Judokas throwing their opponents and then losing control as control is not important because a Judoka will instantly win a match if he throws his opponent on their back
Distance – MMA fights are often fought at a far distance as fighters stand out of kicking and punching range, both wrestlers and Judokas typically stand at a much closer range, however wrestling takedowns such as double legs can be attacked from a far distance, whereas Judo throws require a Judoka to initiate a clinch which can be difficult when both fighters are standing outside striking range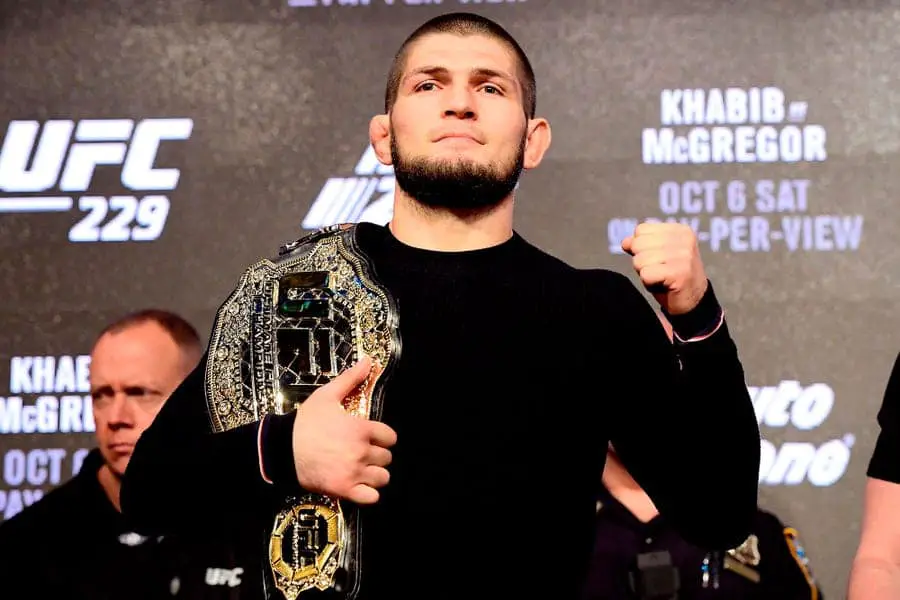 Is Judo Or Wrestling Better For Self Defense?
is Judo or wrestling better for self defense? Judo is better than wrestling for self defense. Judo will make you an expert in big throws which can be used to knockout your opponent. Judo will also teach you how to quickly submit your opponent using chokes or armlocks. Wrestling does not teach you how to end a fight and many takedowns are not suitable for self defense.
Why Is Judo Better Than Wrestling For Self Defense?
Clothing – In a self defense scenario your attacker will be wearing clothing and in winter they will be wearing a jacket, Judokas are experts at controlling and manipulating an opponent by gripping their clothing, an attacker will be left helpless when a skilled Judoka establishes a firm grip on their jacket
Stance – Judokas stand in an upright stance which is similar to a fighting stance, whereas wrestlers stand in a bent over stance which they can not use in a fight as it makes them vulnerable to kicks and punches, a Judoka is comfortable executing takedowns from an upright stance while a wrestler may feel uncomfortable
Submissions – Judo will teach you a variety of submissions including different chokes and arm locks, these submissions are incredibly effective at ending fights, most people have no idea how to defend submissions which makes it easy for a Judoka to quickly choke an attacker unconscious, wrestling does not have submissions which means wrestlers do not have an effective way to end a fight, a wrestler may be able to take an attacker down and pin them but how do they end the fight?, the great thing about submissions is they can be used to finish a fight without hurting your opponent which is important if you want to avoid jail time or a lawsuit
Throws – Judo focuses on big throws while wrestling focuses more on leg attacks such as double and single leg takedowns. Big throws when they are performed in a self defense scenario on a hard surface such as concrete can easily knock out an attacker and end the fight
Trips – Often in a street fight you do not want to go to the ground, however it is advantageous to take your attacker to the ground while you remain standing, this can be done by using trips, Judokas are experts at trips and there are hundreds of tripping techniques in Judo, trips are much more common in Judo than in wrestling, in a street fight you can quickly trip your opponent and then as you remain standing end the fight by kicking your downed attacker in the face using soccer kicks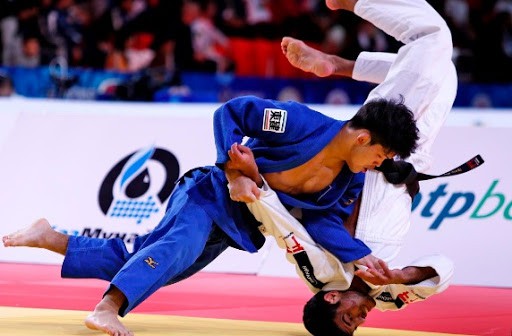 Conclusion
While wrestling and Judo are two styles of grappling the differences between the two arts result in two very different looking sports. Judo focuses primarily on big throws and athletes use the Gi to execute these big throws. Whereas wrestling focuses more on leg attacks. Wrestlers being unable to grab clothing utilize grips such as underhooks, overhooks, grabbing their owns and body locks to perform takedowns. Both sports are highly effective martial arts and if you want to be a complete grappler you should train in both.