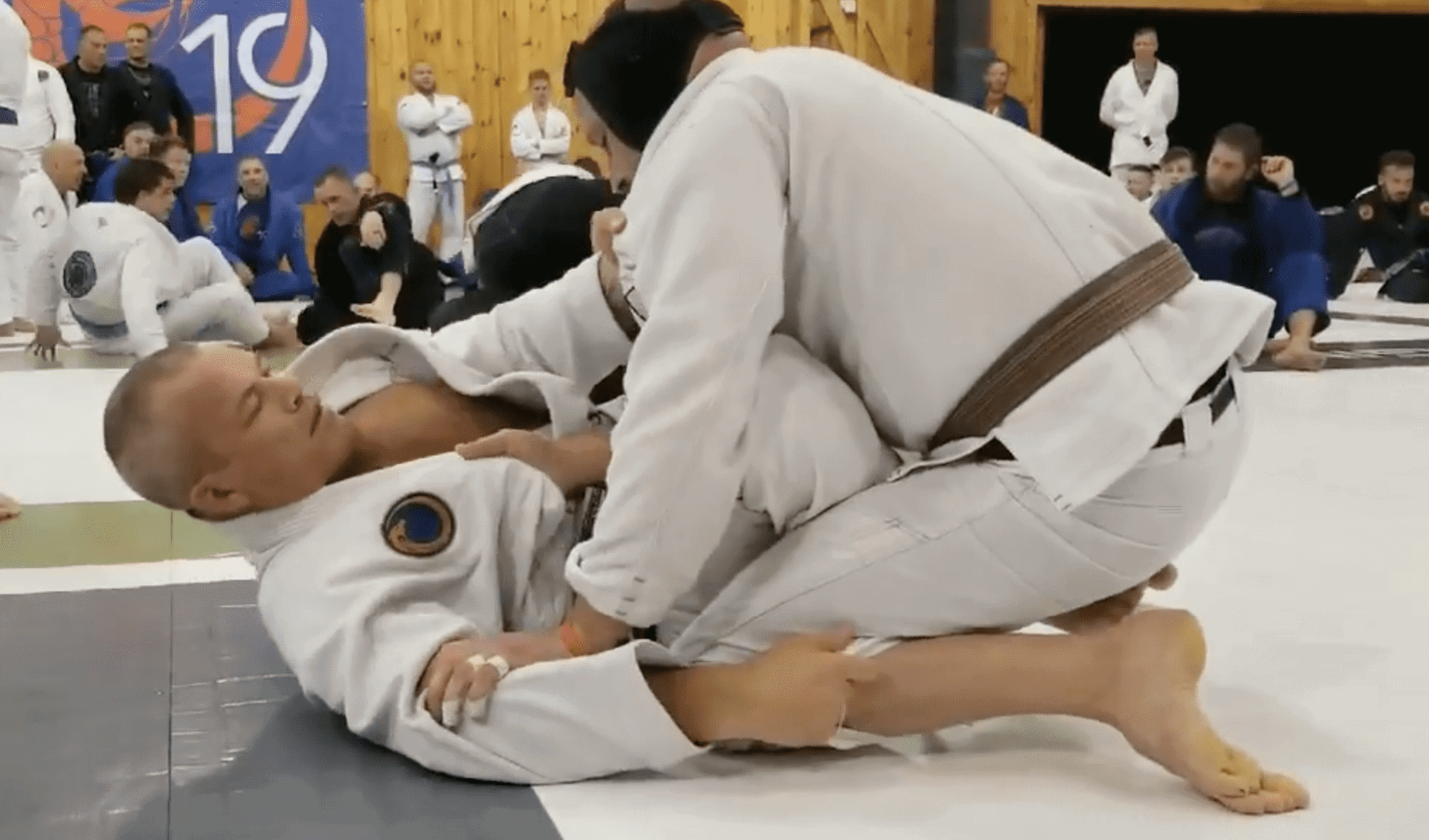 If you have done some research into purchasing your next Gi you will have quickly found out that Gis made in America are extremely rare. The vast majority of Gis are manufactured either in Pakistan and China. Many of the most famous brands use the same manufacturing companies based overseas. 
The Gi manufacturing business is pretty shady. Manufacturers will often exploit workers making them work long hours in unsafe conditions and only pay them peanuts. Some manufacturers will hire children and force them to leave their families and live in dormitories. 
Manufacturers will also take advantage of Gi companies by producing extra Gis under the table and then selling them online and undercutting their business partners. It is common for Gi companies to find their exact models being sold on Chinese sites for half the retail price.
Fortunately, if you are looking to buy an ethical Gi and support the USA by purchasing an American Gi you do have a few options.
What Gis are made in the USA?
Origin is the largest producer of American made Gis, they use American cotton and weave it in their factory in Maine. An Origin Gi will cost you between $200 to $300. Vanguard makes its American denim Gis in the USA. Shoyoroll produces select models in its Los Angeles,USA factory such as its Classic 2.0.
Origin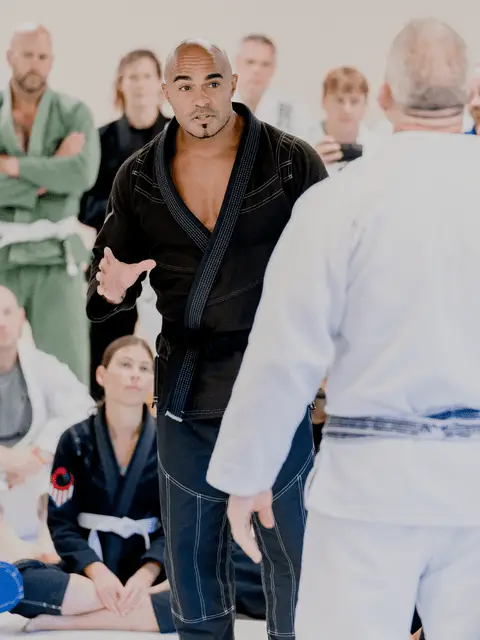 Origin is the biggest manufacturer of American Gis in the world. Origin is the brainchild of BJJ fanatic Pete Roberts who first started producing BJJ Gis in 2014. 
Origin's popularity exploded in 2017 after the company partnered with BJJ black belt and ex Navy Seal Jocko Willink who has used his starpower to make the company known to his millions of fans who read his books tune into his podcast and follow his instagram.
Origin produces all of its Gis in its factory in Farmington, Maine. They source all of their Cotton from the United States and weave it in their own factory. Origin retains full control over its supply chain and ensures all of its Gis meet the highest quality standards.
Origin produces a high quality range of BJJ Gis. Their entry level Gi, the Everest starts at $159 while their premium Gi, the Rift will set you back $335. Origin also produces mid-range Gis such as the Comp DNA Atleta ($189) and the Path ($220). 
While Origin Gis may be more expensive than your average Kimono the fact that they are made in America with American cotton makes them well worth it. 
Origin has now expanded well past just producing BJJ Gis. The company now produces a range of health supplements, workout gear, denim jeans and even boots.
Here is a video showing you how Origin makes their Gis
You can purchase your next BJJ Gi from Origin here.
Vanguard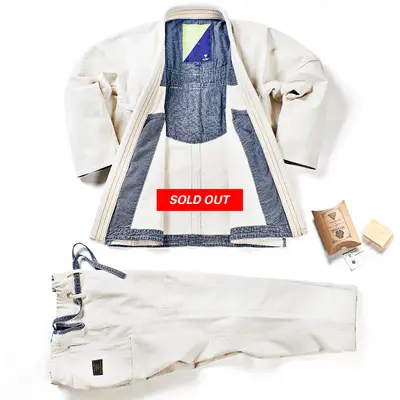 Vanguard is a high end boutique BJJ Gi producer based in Los Angeles. Vanguard specialises in making Gis from American sourced denim in their Los Angeles based factory.
Apart from Origin, Vanguard is the only current manufacturer of American Gis. Like Origin, Vanguard also sources its denim, canvas and twill from American sources, maintains strict quality control over its supply chain and ensures that its Gis are made ethically. 
Vanguard's company ethos is "Vanguard Kimonos feature a unique cut with original styling and finishing details all while remaining focused on design elements and inspirations that elevate the culture and collective community of Jiu-Jitsu. All of our products are designed with the definition of Vanguard in mind. Going boldly where no brand has gone before."
If you are looking for a Made in USA Gi from American materials that is also unique and will impress your teammates then a Vanguard Gi is your best bet.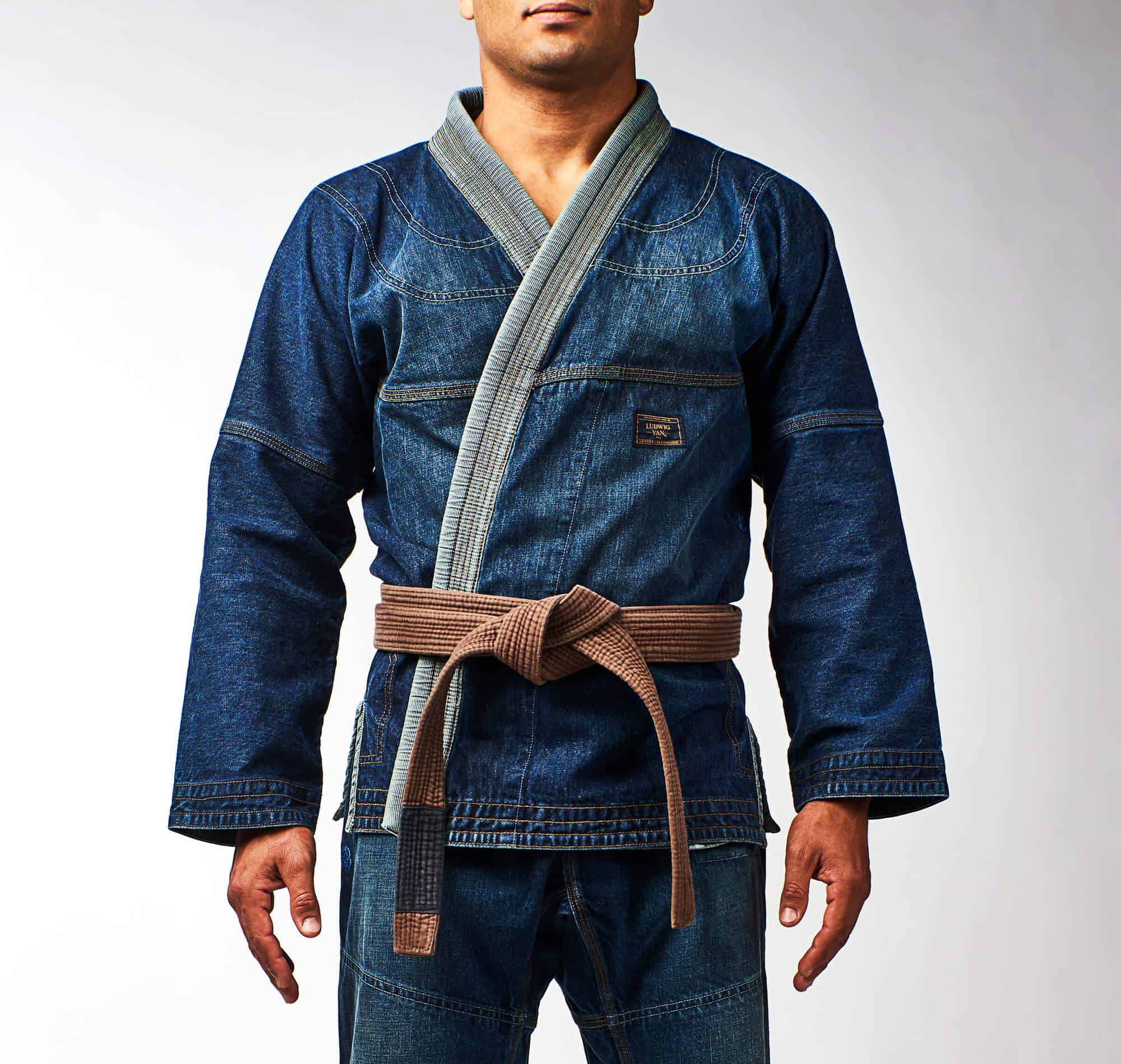 Vanguard Gis are definitely an exclusive luxury purchase with their denim Gis quickly selling out and costing between $400 to $500. Vanguard Gis are made from the finest American denim, are beautifully designed and are known for their unmatched level of comfort making the price more than worth it.
Vanguard doesn't just produce interesting luxury denim Gis. They also produce a range of BJJ related apparel. They have some cool rash guards, grappling shorts, t-shirts and hoodies. If you are looking to support a small Made in USA BJJ business then check out Vanguard.
Shoyoroll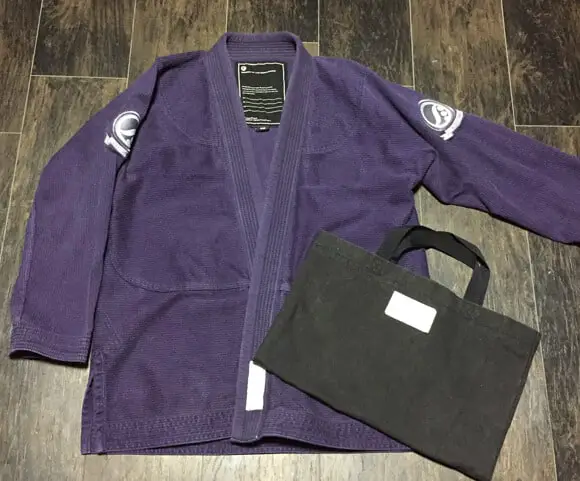 Shoyoroll has been dubbed the Supreme of BJJ Gi manufacturers due to their exorbitant prices, limited edition releases and their die hard fans. While most of their Gis are made in Pakistan which doesn't seem to bother many of their fans they do occasionally produce Gis in America.
In 2016 Shoyoroll released a made in California Gi dubbed the Classic 2.0. The classic 2.0 was produced at Shoyoroll's Los Angeles Factory. The Made in USA Lightweight 2.0 is made from a lightweight pearl weave top combined with canvas cotton pants. The Classic 2.0 was designed to handle tough day to day BJJ training sessions.
Shoyoroll also released a made in America premium 2.0 Gi which was made from a heavyweight pearl weave top with brushed cotton and standard twill cotton pants. The extra heavyweight weave was designed to handle any abuse that BJJ may throw at it and last for many years.
Conclusion
Currently, if you want to purchase a Made in USA BJJ Gi your options are severely limited. Nearly all BJJ Gis are produced overseas and made in shady factories in China and Pakistan where workers are exploited, being paid almost nothing and are forced to work long hours in dangerous conditions.
If you want to support a local American BJJ Gi company that produces ethical Kimonos then your best options are Origin (made in Maine from American cotton), Vanguard (made in Los Angeles from American denim) and certain Shoyoroll models (made in Los Angeles from imported materials).